Our First Release — A limited edition Pittsburgh Destination Roll Sign Print
For years I searched city archives and the internet to learn more about the font used on the destination roll signs that were used on the subways, buses, and trolley cars from Pittsburgh to New York to San Francisco in the last century. The signs were positioned over the front window or in front of the driver, reassuring passengers that they were indeed on their way to Squirrel Hill, or Brooklyn, or Market Square. Each destination was listed on a long roll and changed as the trolley or bus completed its assigned route then changed direction to take passengers in the reverse direction or to head to a new route assignment.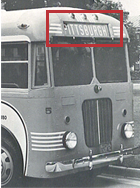 The font used for these rolls is elegant and was perfect for its usage, with subtle adjustments to each letter (for example, dropping the crossbar of the "A") that made them more readable as the cars sped into a station or stop. The typeface symbolizes America's rapid transition towards modernization and the increased mobility that mass transit offered the growing populations of our major metropolitan centers.
These original signs were fetching thousands of dollars on eBay and where quite large (53 inches wide x 15 feet long) and could only be hung and displayed in very big spaces. Our desire was to create an accurate reproduction sized to fit in most homes.
Our prints add a unique touch of early 20th century design to any room but look especially great in man caves and media rooms.
Print Details
Ou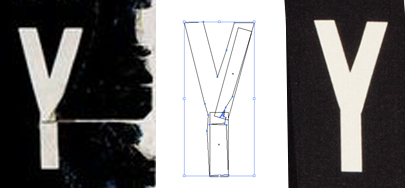 r Pittsburgh Destination Roll Sign has been meticulously reproduced from an original Pittsburgh roll sign (we photographed each letter then adjusted them by hand) as a high-quality, limited edition of 100. The giclee print has been carefully produced with archival and UV inks on a cream cotton linen stock framed in a matte black, shadow box frame.
Destinations include: Mount Lebanon, Shadyside, Squirrel Hill, Oakland and more!
Size: 14.875" wide x 40" tall.  Professionally shadow box framed and ready to hang.
Payment and Delivery
Special Holiday Price: $299. (+ PA sales tax). Price after midnight December 15, 2014 is $349. (+ tax)
Payment: We only accept PayPal.
Delivery: $10 for local delivery within 30 miles of downtown Pittsburgh, PA
Customer Pick-up Available in Downtown Pittsburgh. Please allow 7 business days for delivery.
Please place Holiday orders by December 18th.
Please email any questions to inquiries@arrivedart.com